Your marketing objective
When I first started out as a freelance copywriter, I believed that writing articulate and engaging blog articles was enough. However, what I quickly learned is that there is far too much content online; which makes it rather difficult for a consumer to separate the wheat from the chaff. And producing intelligent and informative content is not necessarily enough, we need to ensure there is a strategy in place, a way of making sure that your content resonates with your audience in a powerful and compelling fashion.
More than just SEO 
So, first and foremost, I work to uncover your motivations for blogging; are you showing off how much you know? (nothing to be ashamed of…marketing is all about tooting your own horn), or perhaps you aspire to attract more visitors to your site? Or maybe, just maybe, you are hoping to improve your SEO? Whatever the reason, my first port of call is making sure your aspirations are realistic; take for example an e-commerce that wants to rank for "red evening dress…" well they may find it a little tricky with titans like ASOS and House of Fraser ruling the website.
Creating a cracking content plan
So once we have established the perimeters of success and what that would look like, I can get cracking building a content plan. Now…when it comes to title generation, I aim to create something a little snappier than say, "five top tips on how to wear a red evening dress…" Like we have already established there is far far too much content online, so I work with you, pick your brains and try to tease out of your brain some properly unique and relevant content. And if you favour a more hands-off approach and want me to get cracking without direction; I will do some serious research. Like Sherlock Holmes (or Veronica Mars if that obscure noughties reference means anything to you #teamlogan), I will start sleuthing and endeavour to uncover interesting and engaging titbits on your industry; making sure the content I write remains of interest and added value.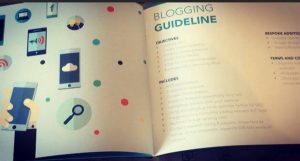 Finally…the content strategy
And finally….we create a strategy. How can we make sure your content doesn't just sit on your website, but is actually seen by your intended audience? It may well be that you already have a marketing plan in place, or it may be that I recommend some of my fantastic associates to have a chat with you. Or perhaps my blogging package might be right for you – the one where I do more than write, but work to share and optimise your content; making sure it's seen by all the right people. As well as monitoring the content to ensure that what we're doing is actually working. Because marketing is about so much more than the art of creativity, but it's also about mastering the science of data.
Phew….well that's quite a lot of information on the subject of blogging. Essentially, what it boils down to is that I work for you to make sure you content is intelligently written, absorbing and helps you meet your marketing objectives.