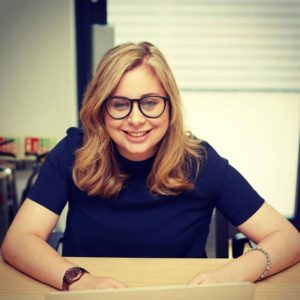 I write an inordinate amount of websites on a monthly basis, and undoubtedly the About Us section is the most challenging. In three paragraphs I need to give relevant background information, set the tone for the site and maintain reader engagement.
It is a hard balance, particularly for a soloprenuer like myself. Because I am my business. So whilst I doubt you are interested in the title of my favourite book – The Unbearable Lightness of Being – and I sincerely question whether my hyper-formal clients – in financial services and law – will be endeared by my ability to touch my tongue with my nose. It is these facts that make me memorable. Rather than generic copy, it tells my audience that I am a real person. A passionate wordsmith who has worked to create a professional business with a clear and client centred focus.
Perhaps more pertinently I should add that I work with all industries: from the innovative start-up hoping to stand-out in a saturated market, to the formal B2B that requires a professional and serious tone. By listening to my clients and asking the right questions. I create a detailed copy brief that dictates tone of voice, style and language; ensuring powerful copy for you and your business.