The one where I learnt about thermoplastics
This is where it all started really….writing well-crafted, articulate and engaging website copy for businesses in Greater London and around the M25. Over my years in business, I have written for companies as diverse as the best thermoplastics producer in the world (for those who don't know that would be the paint used for road markings and for those who don't care….you are in pretty good company), right the way through to an art dealer based in Kensington (fancy…I know.)
Utterly bespoke content…
The truth is that every project really is different; and so I work to mould myself to the client's needs, expectations and industry standard each and every time. Which is exhilarating and exhausting in equal measure. Some clients favour WhatsApp whilst others feel more comfortable with the more formal email; so I work my tone and business to you – helping to ensure that in creating website content I offer an utterly tailor made service that truly works around you.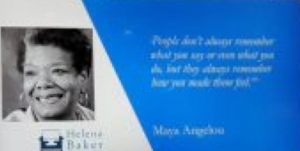 Giving them all the feels 
And then to the content….well I have written a good many websites in my time, and have created a process so seamless it can take less than two weeks before your sparkling and shimmering content is ready to rock and roll. Firstly, I start with an onboarding process which allows me to get to know your business, brand and values; the aim here is for me to gain a deep understanding of your business before I start writing the benchmarking document. This document simply gets the process started; allowing me to gain a far better understanding your preferred style and grammatical preferences (are you more into the colon or semi-colon?). From there I will conjure up a more polished first draft and even clearer second draft; meaning by the end of the process we will have created some rip-roaringly, intelligently written content that you can be proud of.